Becky Broeder Design
Becky Broeder Design
Montana Interior Design & Interior Architectural Services
Residential | Commercial | Remodel & New Construction
I worked with Becky on my new Dental Practice building, which was a large undertaking! Becky's insight and help was invaluable. There are so many details that can easily overwhelm but Becky was on top of it! She really saw my vision and helped me create a cohesive looking design. I get so many complements on the building. I highly recommend working with Becky, absolutely worth it!
We have worked with Becky Broeder to design our Turah Meadows model homes and our Canyon River model homes. She is able to design our speculative houses in a way that is pleasing to potential buyers. We have also referred her to custom home clients, and she is able to design to their tastes and budgets. Becky is designing for us in many price ranges: Entry level homes in the $300,000-$400,000 range; Executive level homes in the $500,000-$700,000 range and Luxury homes in the $1million plus price point. We highly recommend her services.
Becky Broeder Design listened and totally understood our tastes, needs and preferences. Becky, the principal owner, did not force her ideas upon us. The results were fantastic. We feel totally at home and are constantly remarking to ourselves about how much we enjoy our home.
Becky Broeder Design is always ready to listen to me and my ideas, then come up with perfect fabrics and furniture that reflect them. They have excellent local resources ranging from drapes to furniture and everything in between. My love of the color orange was never an obstacle, and is incorporated into my home that just feels like me!
Personalized Interior Design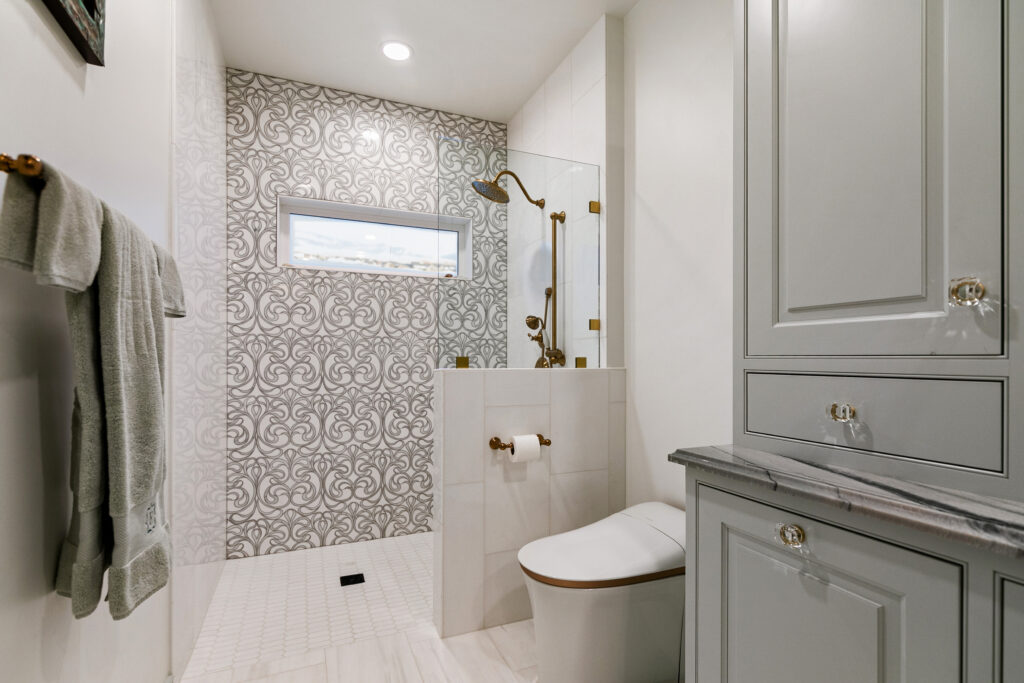 Serving Missoula and Western Montana, Becky Broeder Design provides full service interior design / interior architectural services for your residential, commercial, hospitality and retail design needs.
Education Matters
We're trained to know why beauty is beautiful. With over 20 years of experience, Becky Broeder is an award-winning and published interior designer. She has an MFA in Interior Architecture and Design.
Our Design Process
At Becky Broeder Design our process is your process. We're here to listen to your needs and curate tailored solutions to create inspirational places to live, work, and recreate in. Large or small, we give your project our undivided attention.
Passion for Our Work
Becky Broeder, Principal and Interior Designer, approaches every project with fervor, tailored to each individual. Great design is a collaborative effort and communication is key.
Curious About Working with Becky Broeder?
Frequently Asked Questions
Do you work with builders?
Yes, in several capacities.

I have several builders that serve as clients. They frequently hire me to select and specify finishes and fixtures for their spec house endeavors. Each spec home I design puts an interesting, well designed, highly desirable product on the market with broad appeal.

I also hire builders. I have decades of experience and great working relationships with general contractors in the Missoula area. I assess a project and the personalities of my clients and suggest who I think would be a good fit for the project. I then work with my clients through the builder interview and job cost process.

And, I work with your builder. I love joining the team. If there is a builder in mind, I'm excited and happy to work with them.
How does working with a designer affect the building process?
An interior designer should be hired very early in the process. Without a plan, a builder cannot give a realistic price of the cost of any project. Once the design phase is complete and building is about to begin, it's important to know what is going where and that it is ordered and on its way. Staying one step ahead of the project and general contractor ensures for a smooth project with few surprises and schedule delays.
How has Covid-19 affected your process?'
Supply chain issues, product availability and price increases across the board have been challenging. Add to that an influx of new residents, as well as many residents eager to build or remodel. Our skilled workforce of trades people is diminishing because the cost of living in Missoula is high comparatively and / or the most experienced have retired. It's important for me to have selections made and orders placed as early in the project as possible. I manage my clients' expectations because we are living at a time where predictably and being able to force things to happen or arrive isn't reality.

I take my clients', vendors', and contractors' safety very seriously. I respect everyone's level of comfort in all situations and respond accordingly.
What is your Style?
My style is your style. From the very first time I meet a person, I listen and gather information. The driving force of any design concept is dictated by what I understand my client's wants and needs to be in relation to the existing architecture or plans. I often serve as the communicator and clarifier of what a person is trying to express. I also often serve as a mediator, sometimes between partners, sometimes between the contractors and my clients. I've created interiors for people that fit only them. I've also created interiors that have universal appeal.